Alex J. Amann, OD

Dr. Amann grew up in southern Illinois. He completed his Bachelor of Science in Biology from Southern Illinois University Edwardsville in 2011. He went on to receive his optometric education at Southern College of Optometry in Memphis, Tennessee. He received his Doctorate in Optometry in May 2016. Dr. Amann joined Fontana Eyecare Associates in June 2021. He practices full scope optometry, offering a wide range of diagnostic and therapeutic options. Dr. Amann's professional interests include ocular disease treatment and contact lens services.

---
Jeffrey A. Kempf, OD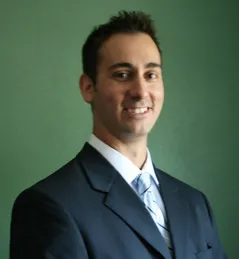 Dr. Jeff Kempf graduated Magna Cum Laude from Southern College of Optometry in 2001, where he was also honored with an Outstanding Clinician Award and a Basic Science Award. During his time at Southern College, Dr. Kempf was a member of Beta Sigma Kappa, The Optometric Honor Society. Dr. Kempf joined Fontana Eyecare Associates in 2005. Dr. Kempf was selected by his peers as the 2009 Young Optometrist of the Year in the State of Illinois.
Dr. Kempf is an Adjunct Assistant Professor for University of Missouri St. Louis College of Optometry and Southern College of Optometry. Dr. Kempf has completed numerous investigational studies - including three on orthokeratology, and multiple on both soft contact lenses and contact lens solutions. He is a member of the American Optometric Association and the Contact Lens and Cornea Section.
Dr. Kempf's professional interests include contact lens problem solving and fitting of eyes that have been damaged by trauma, surgery or disease. In addition, he has done extensive research on corneal physiology and dry eye disease. He also enjoys helping low vision patients achieve better independence through adaptive devices.
---
In Memoriam
Frank D. Fontana, OD, FAAO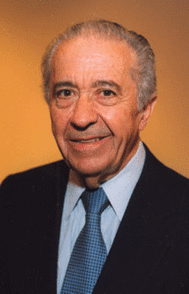 Dr. Fontana was a 1949 graduate of the Illinois college of optometry. He was educated through the G. I. bill after serving in the U. S. Army for three years including 28 months of overseas duty in the European theater of operation.
Dr. Fontana started his practiced in 1950 and specializes in and was a pioneer in fitting contact lenses. Throughout his career, he had been involved with clinical investigations, consulting, writing and lecturing. He had been a contributing editor for the contact lens forum. Since 1999, he had been and was currently a consulting editor for review of optometry, and he had had more than 160 speaking engagements in the U. S. and abroad, including Italy and Argentina. His service to the American optometrist association (AOA) includes serving as chair of the AOA's contact lens committee from 1979-1981, co-founder of the AOA's contact lens section in 1981, a member of the communications committee from 1985-1986, and a member of optometry's meeting exhibit's committee from 1999-2010. Dr. Fontana was also the chair of the third party committee for the Missouri Optometric association and an Optometric examiner for the federal trade commission. In addition, he served on the forming board of directors for the heart of America contact lens society in 1961 and was still a member and attends the annual meeting each year
Dr. Fontana passed away on October 3, 2018 at the age of 96 while attending Vision Expo West in Las Vegas.